Incoming: Bluetooth for Easee chargers!
Coming to Easee Home, Charge and Charge Lite within the next few weeks.
We have been looking forward to sharing this with you for a long time: All charging stations from Easee will get Bluetooth, whether it was purchased in 2019 or yesterday.
Since we are talking about well over half a million charging boxes, the upgrade is rolled out in batches. We expect Bluetooth to be in place for every Easee Home, Easee Charge and Easee Charge Lite in the coming weeks.

The Easee One is not included in this rollout, but it's not forgotten. We're planning on bringing Bluetooth to this model as well in a future update.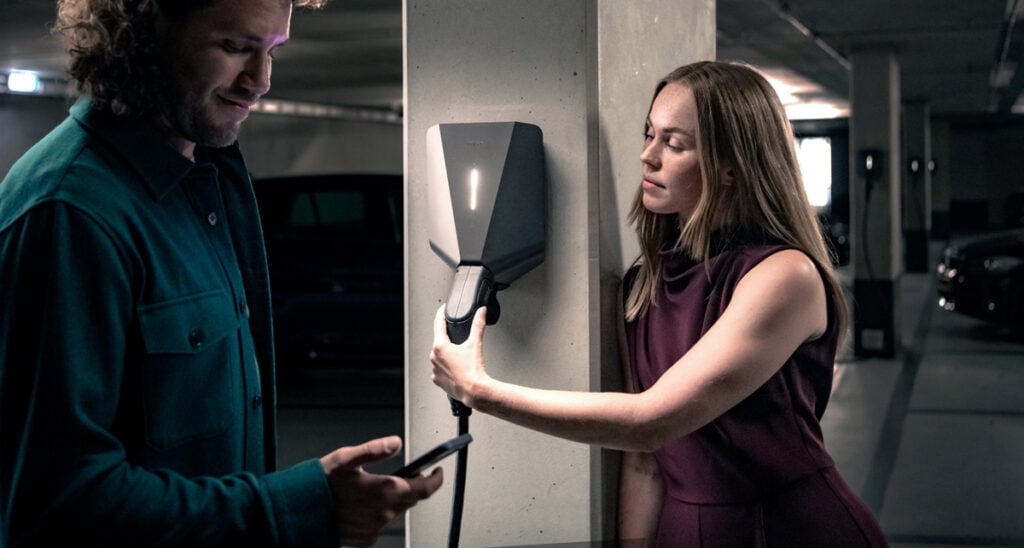 Local control and smooth user experience
When you control your charger today, the command is first sent to our cloud, which forwards it to the charger, which then finally carries out the command. While this works just fine – and will continue to work – you depend on both your mobile and your charging station having internet access.
With Bluetooth, you get local control, and just need to be within a range of about ten meters to send commands directly to the charger. Most Easee owners will get a more responsive user experience in the Easee app by connecting via Bluetooth – especially if you struggle with a bit shaky internet coverage.
Make sure to tick off "enable autoconnect" the first time you connect your phone to the charger via Bluetooth. After this is done your phone will connect with Bluetooth every time you open the Easee app while in range.
To use Bluetooth, the Easee app must be updated to version 2.0 and the firmware in your Easee charger must be version 316. You can check the firmware version in your charger by opening the Easee app and navigate to Charger settings -> About.
Simplifying the installation process
Electricians will also get a slightly easier installation routine. With Bluetooth in place, you can now configure new installations directly from the Easee installer app by navigating to "nearby chargers". This method replaces the existing web interface, while you'll still be able to scan the NFC chip in the backplate to configure chargers, if you prefer that.
PS! Naturally some chargers will be offline and in storage when the update goes live. These need to be installed and connected the "old way", and will then get the Bluetooth features in the first available update.
Discover more: